Usually my husband makes our Advent Calendar, but this year I had a specific idea, so I made it myself. I wanted an Advent Calendar with a travel theme, to make the children dream, to give them memories of our family trips and to promise them future adventures. I wanted an Advent Calendar that provides them with beautiful experiences, reminds them of moments filled with love and evokes beautiful dreams, children's dreams, the ones to be cherished, the ones to be lived above all. The magic of Christmas is the return to basics, it's seeing your children laughing, it's spending time together, it's leaving for a great trip, rich in colours, warmth, light… It's being warm at home and finding yourself dreaming of elsewhere… So I chose 24 small suitcases to count the days that bring us closer to Christmas… Small suitcases as an invitation to travel…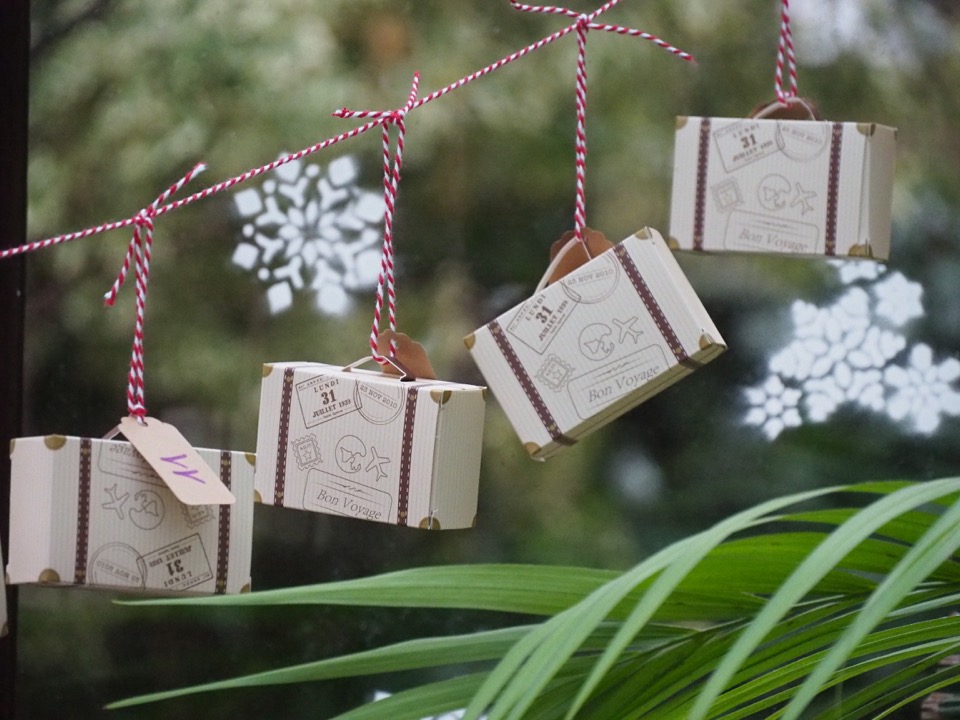 What will children find in our Advent Calendar for Little Travelers?
I have selected photos from our last family trips and printed them in a very small format. Pictures of our trip to Crete, our week in Malta, our skiing holiday, our holidays in Corfu, our weekends in France and our new life in England. Moments that I wanted to remember. I know that these little photos will please them because they like to hold albums that they decorate themselves (especially my girl, she's a big fan of scrap booking!).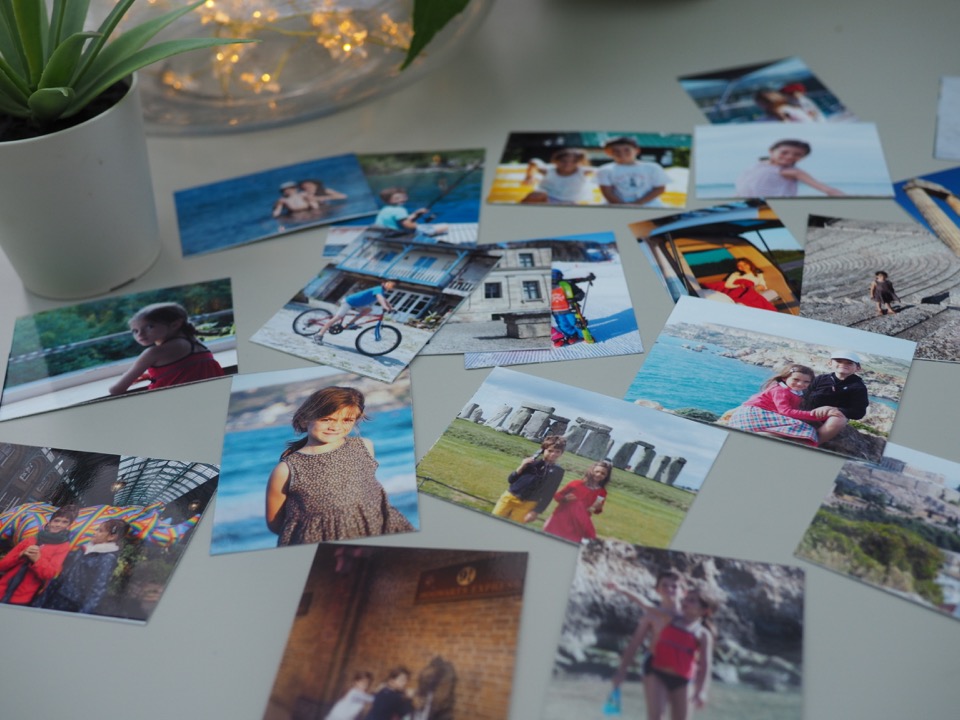 In addition to the photos, I slipped into the suitcases some little English sweets: mini short breads in the shape of Christmas trees (you can find them at Marks & Spencer) and homemade fudge!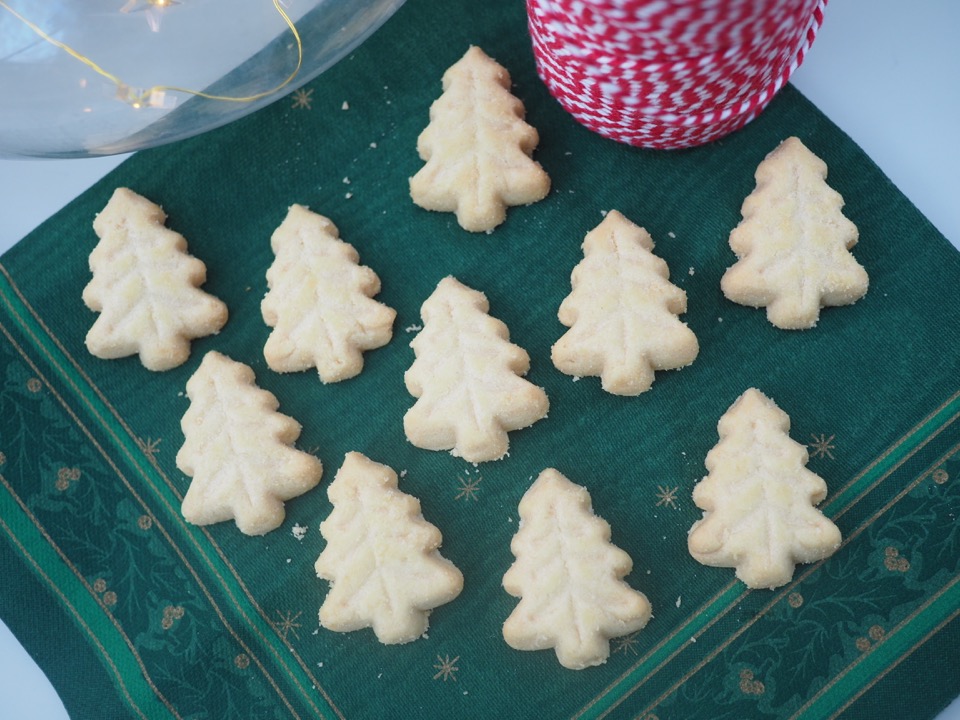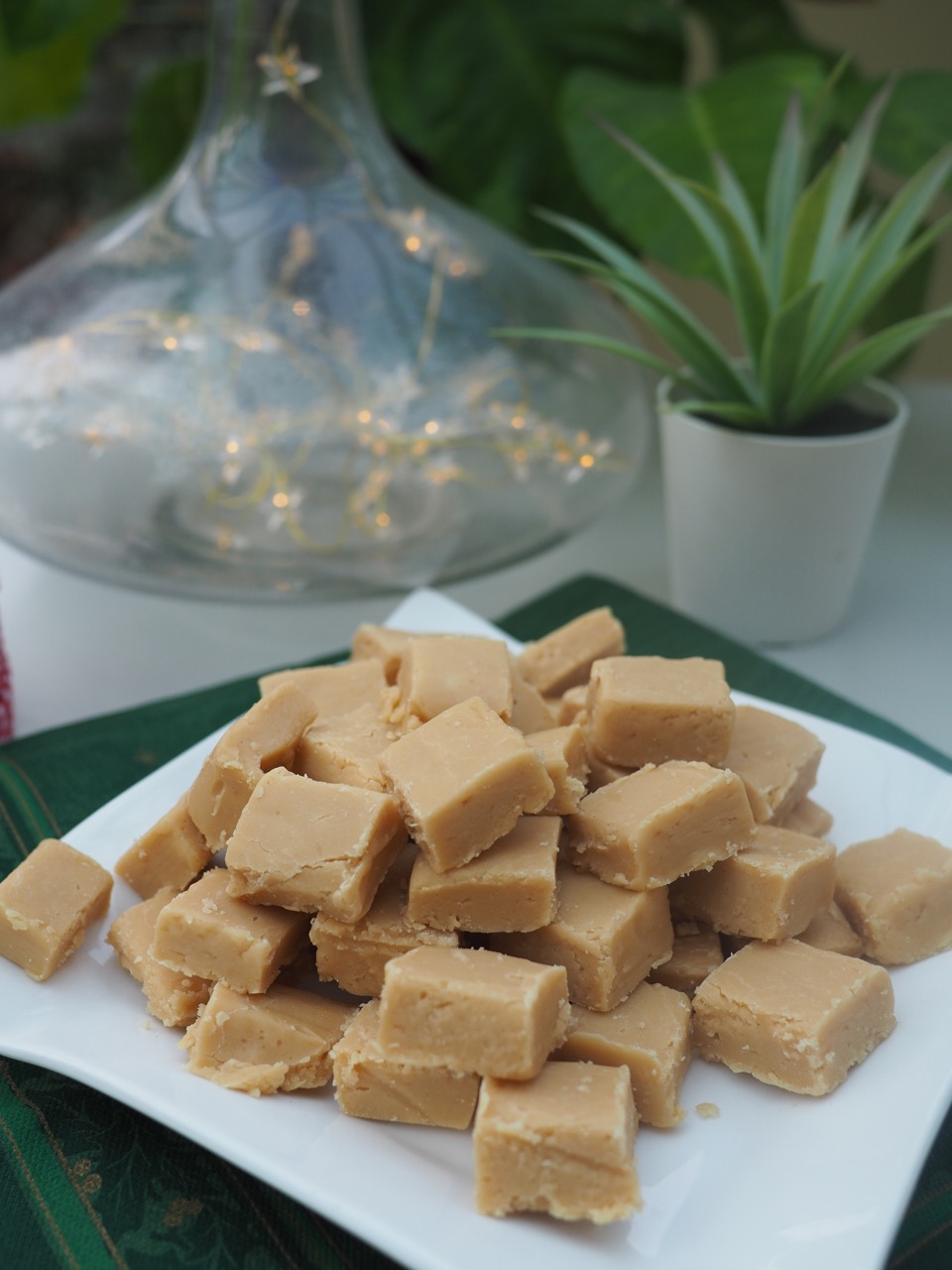 Finally, I added some chocolates in each suitcase: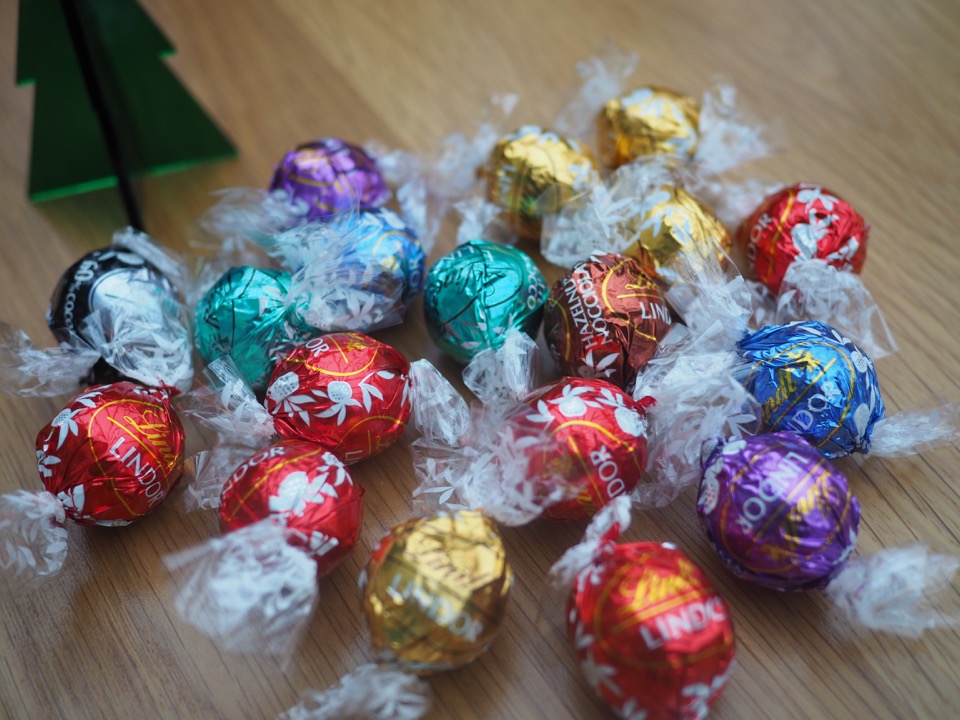 I spent two hours preparing the suitcases (like for a real trip!). I had ordered a large packet of boxes in 8 cm x 5 cm format with a suitcase design (found on Amazon). I had to fold them, assemble them, put the handle on, tie the labels, fill them…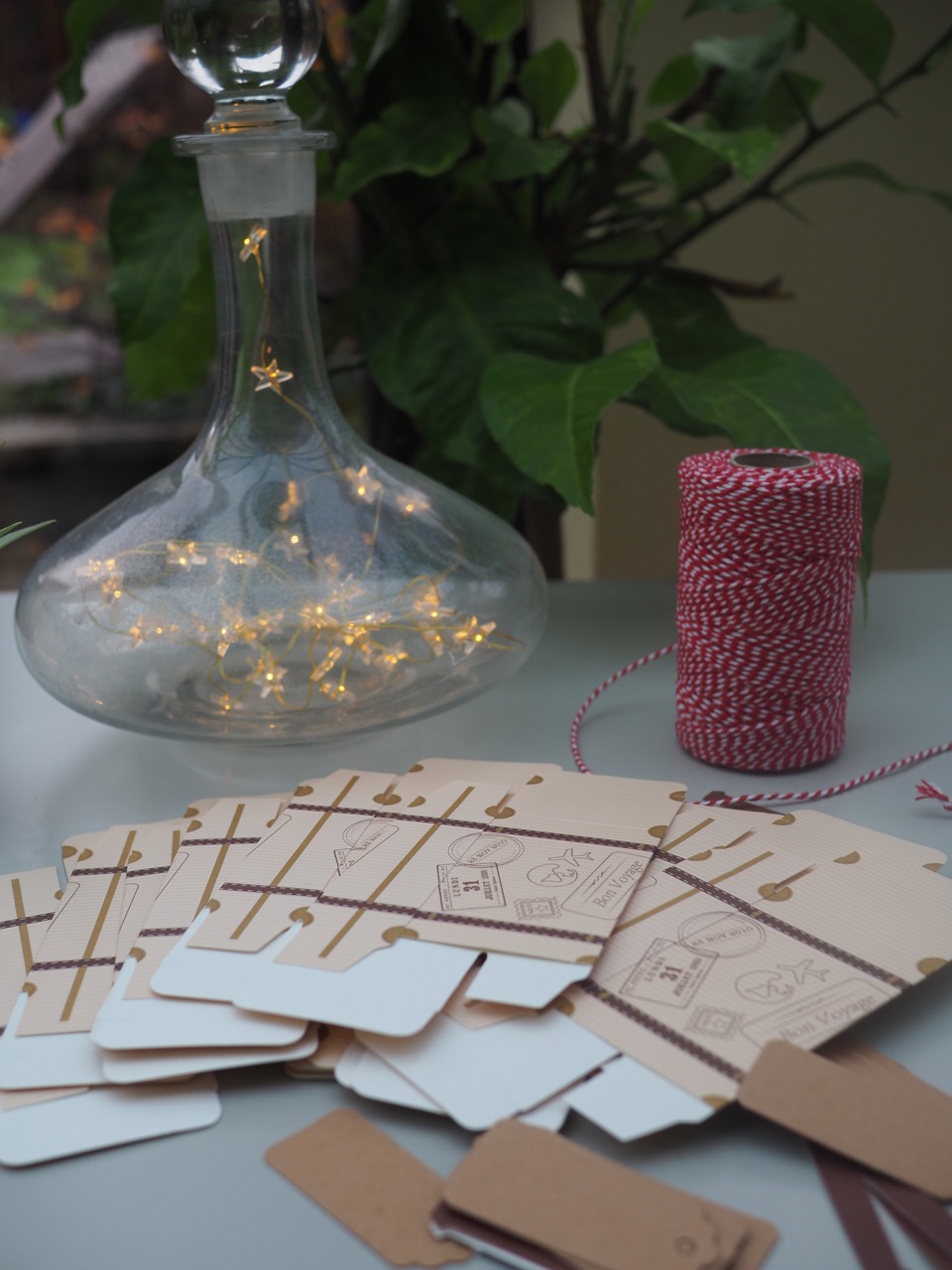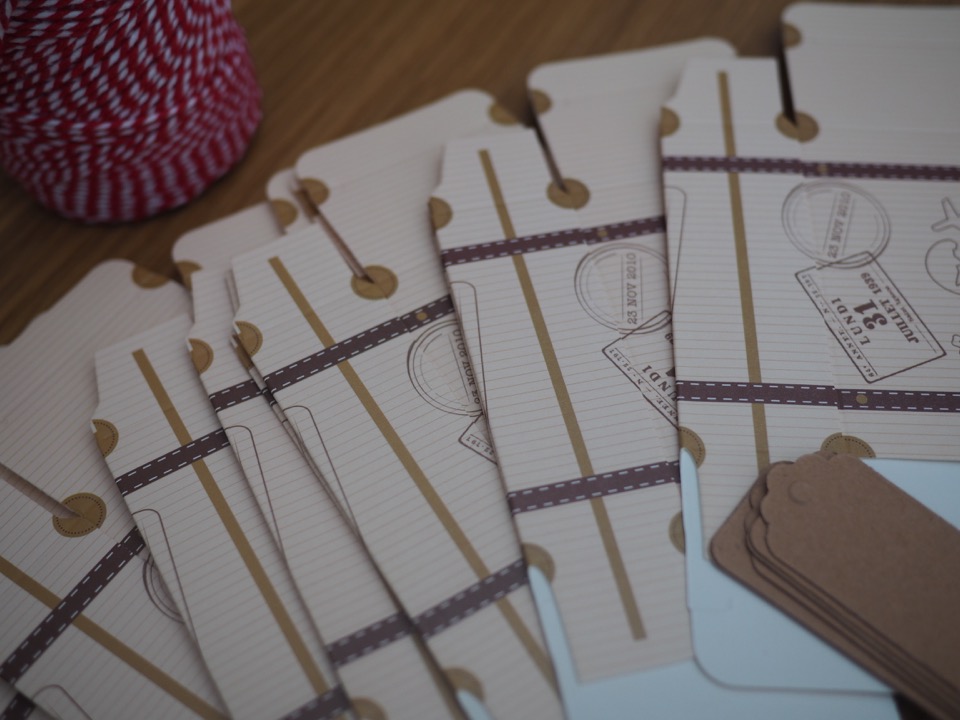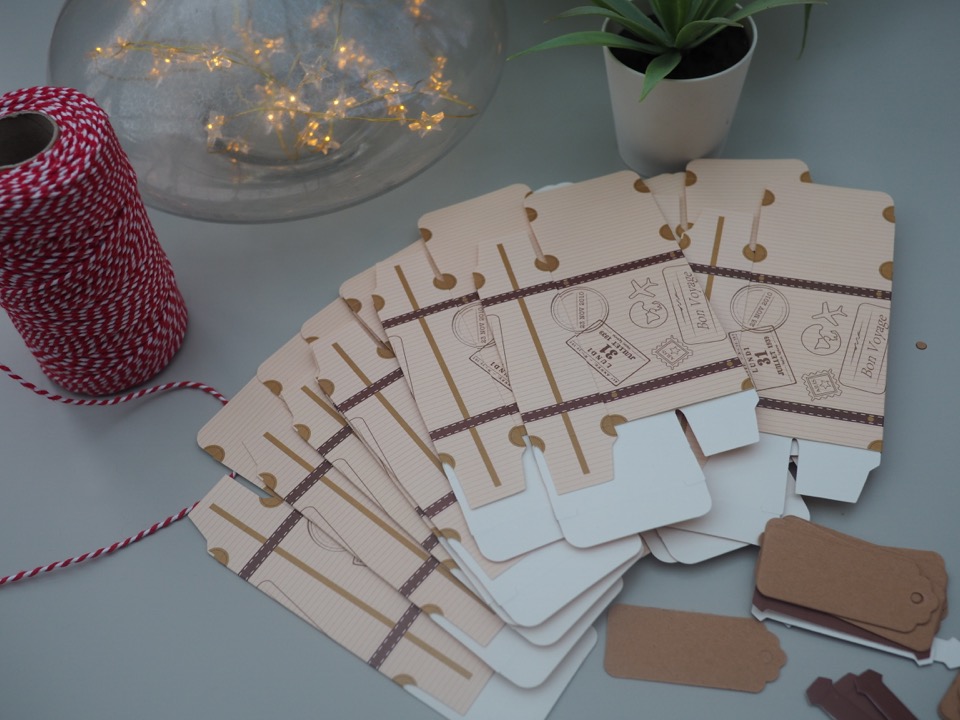 Voilà! The suitcases for the Advent Calendar for little Travellers are ready!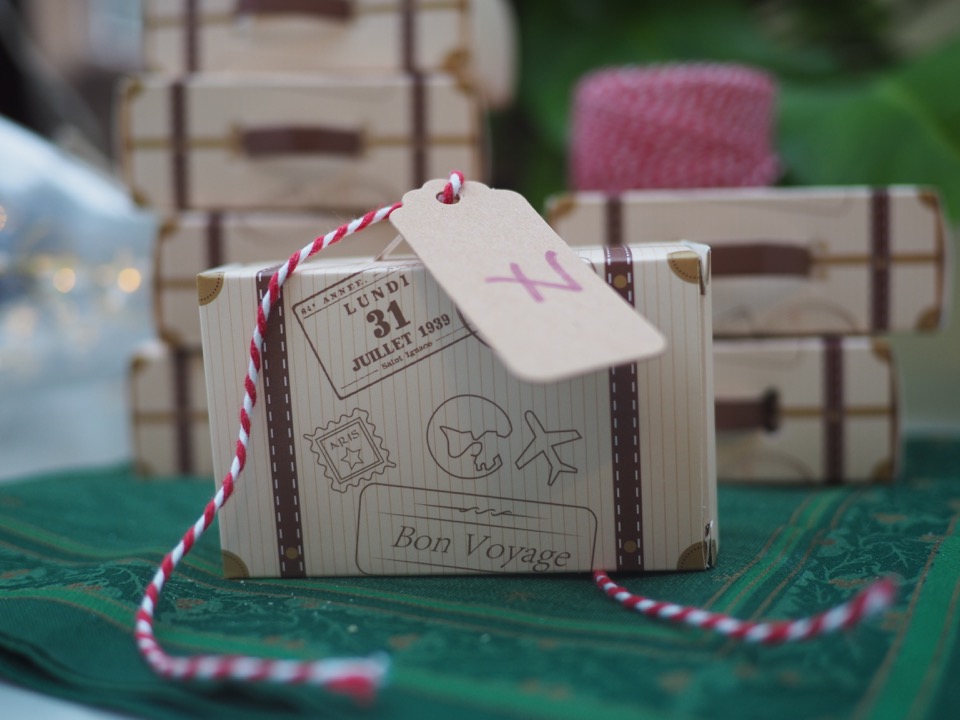 Also, as I told you at the beginning of the article, I wanted Ticoeur and Titpuce to remember our last trips but I also wanted to offer them great experiences to come, as a family. So, in the suitcases, for each of the four Sundays of Advent, I slipped some vouchers for a Christmas family experience. Sorry it's in French but I am sure you will understand a bit ;-).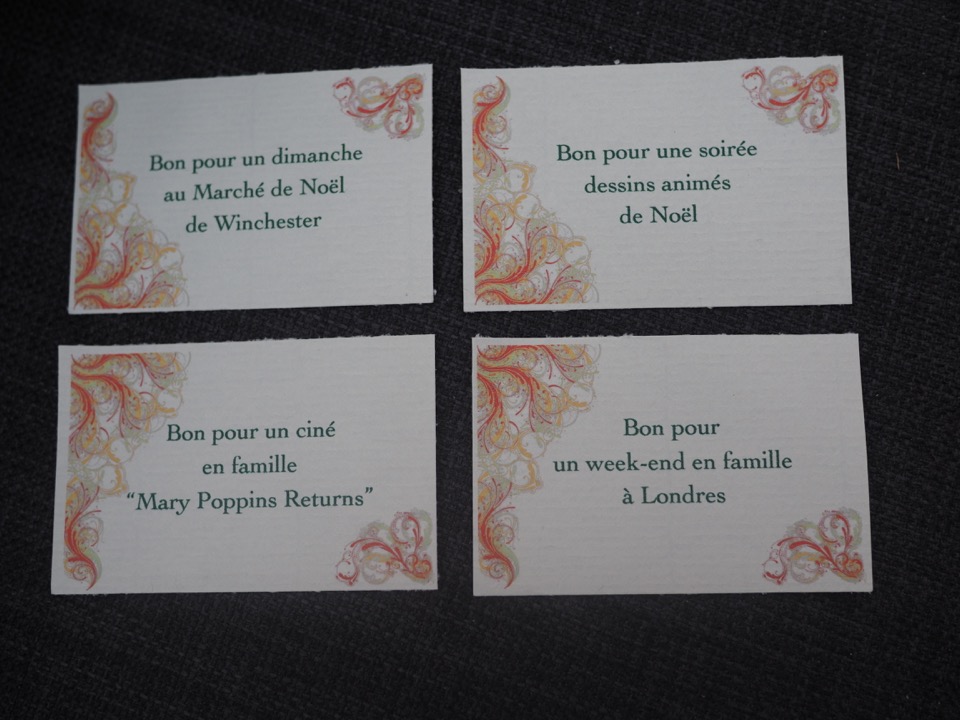 Our special Advent Travel Calendar is ready! My kids will find out tonight when they get home from school. I hung the little suitcases in our winter garden, because it's my favourite place in the house, the one that hesitates between inside and outside and doesn't choose!… The one where we like to be together as a family… The ideal place to dream and talk about travels from our little corner of the south of England…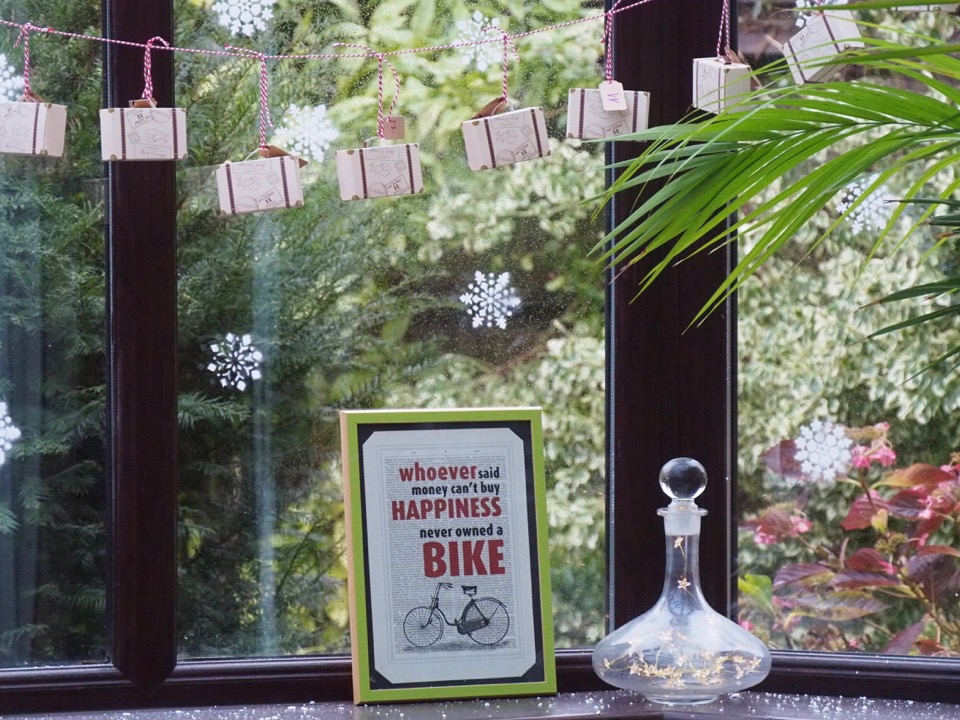 For the evening, I've added a thin and luminous starry garland: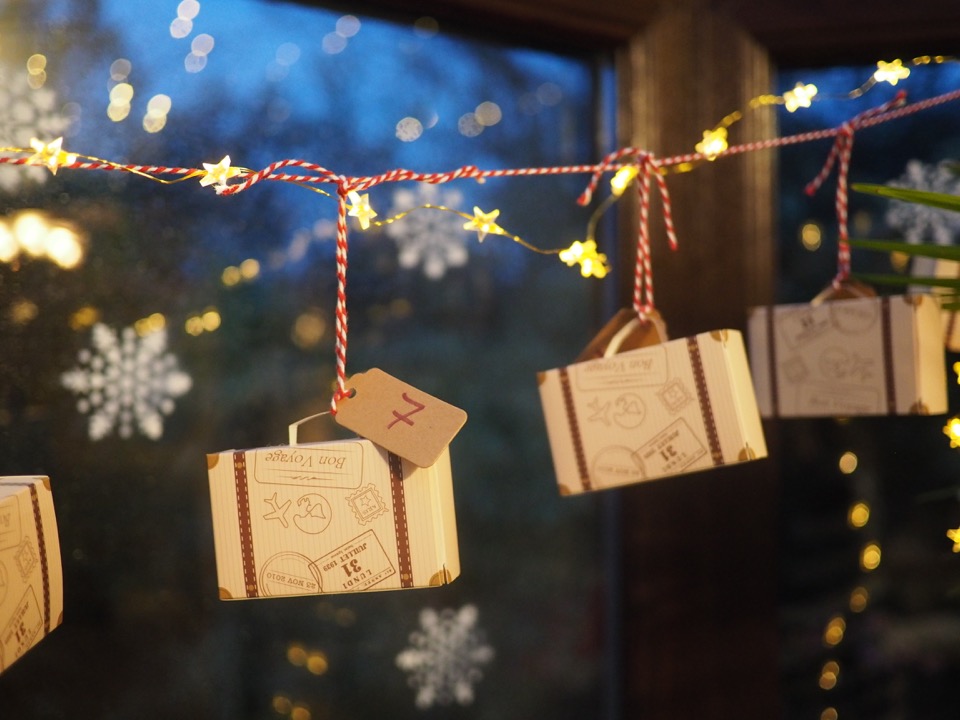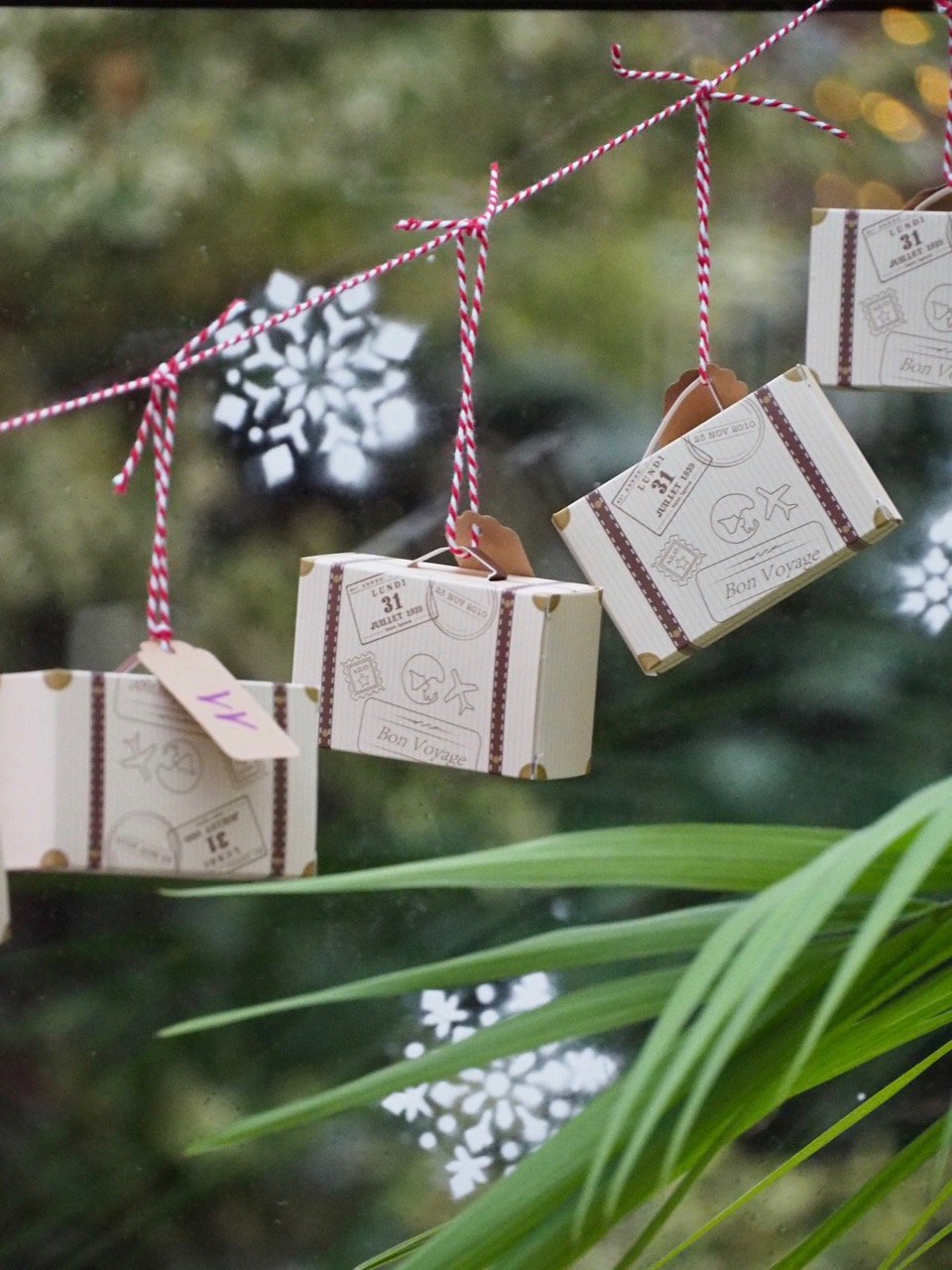 Do you like our DIY Advent Calendar?