Here a French recipe for you! One of my favourite! I love cherries and it's the cherry season right now so I wanted to share with you the recipe of my cherry cake, called "clafoutis aux cerises" in France. I say "cake" but it's more like a "flan"…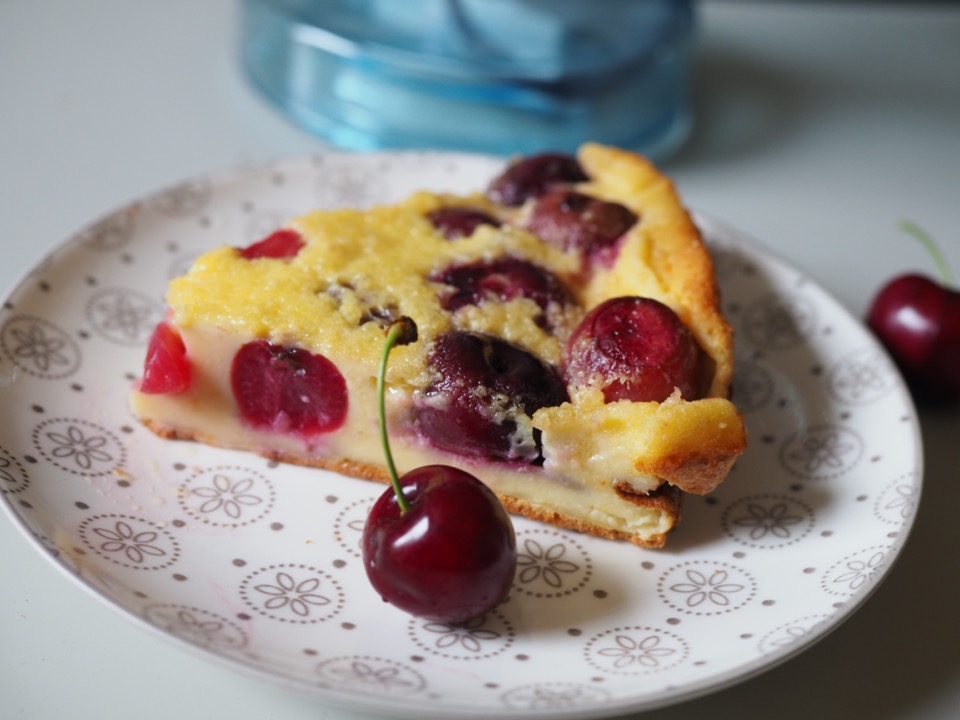 And here you go! Let's prepare a cherry clafoutis! It's very easy!
Ingredients:
500g of cherries
50g of slightly salted butter
4 fresh eggs
20cl of milk
100g of flour
50g of sugar
a bit of vanilla (optional)
1 tsp of salt
In a bowl, mix the flour, sugar, salt, vanilla sugar, then eggs, milk and melted butter. Do not stop stirring. Butter a round baking dish. Preheat the oven (th. 7). Place the cherries at the bottom of the baking dish, pour in the mixture and bake for 20 to 30 minutes (th. 6).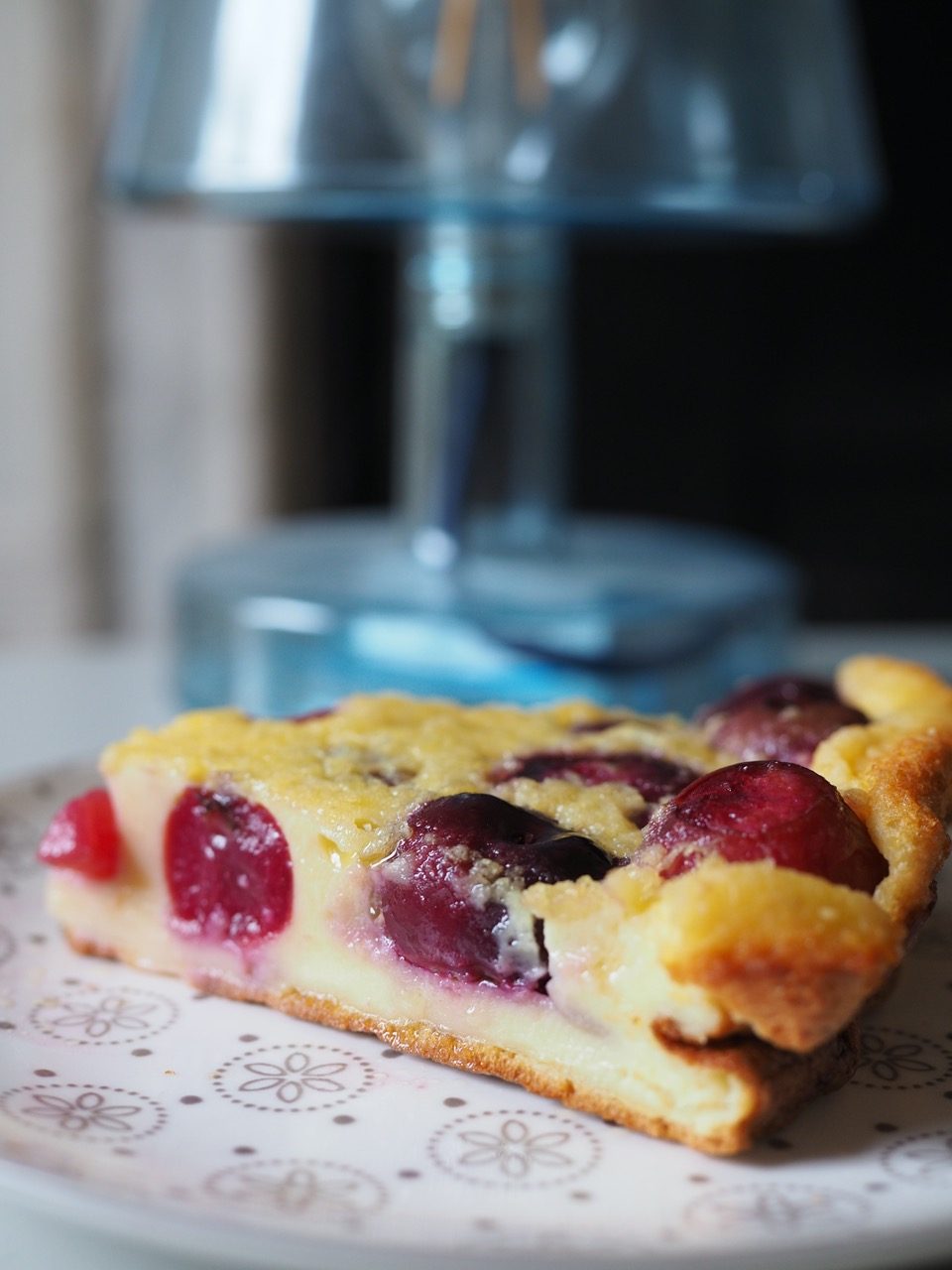 So of course, you don't remove the pits: that's the charm (and the good taste) of clafoutis! But be careful when you eat your clafoutis :-)… Actually some people are pitting the cherries first but if you do so there will be a lot of cherry juice in your cake… Texture and taste might be a little bit different and your cake will become a little more pink…
Tip: if there's a shortage of cherries: buy cherries in a jar – it's almost as good (be careful to drain them well).
But in the cherry season, you can buy it at your local shop or do like us and go to a farm to pick cherries with the kids! It's so much fun! We went to the Goodall's Strawberry farm in the New Forest near Lymington and found some good cherries for our cake there! Here are some pictures…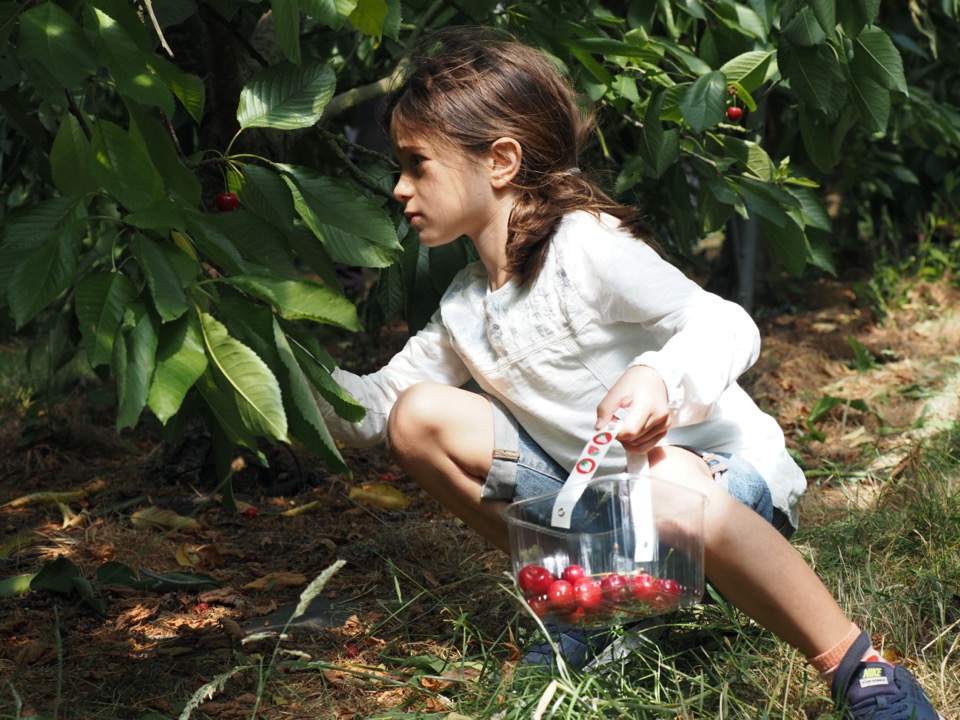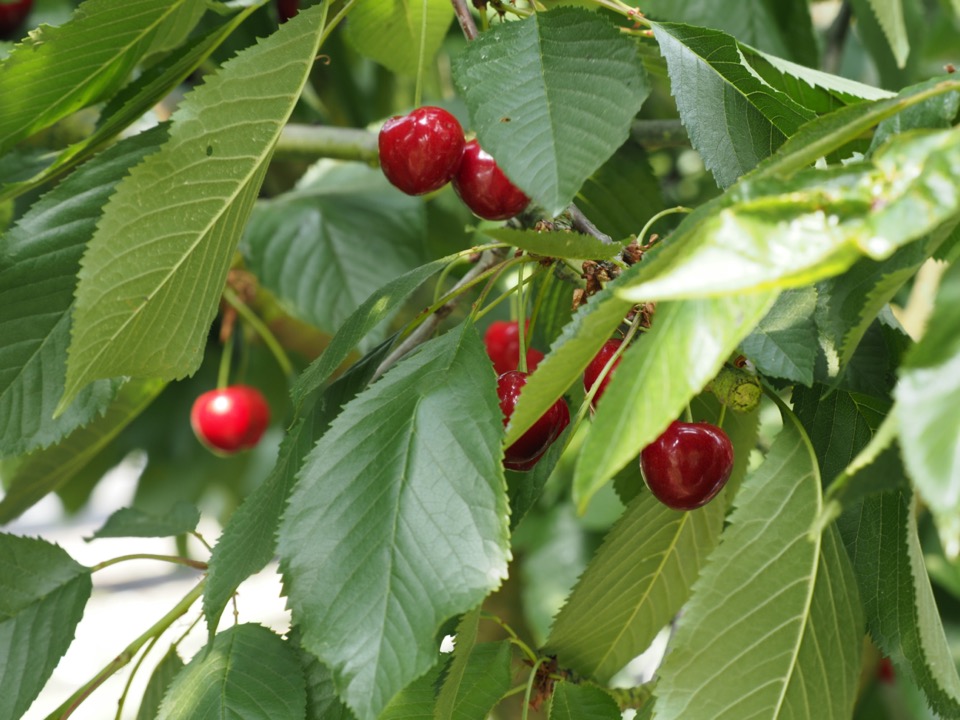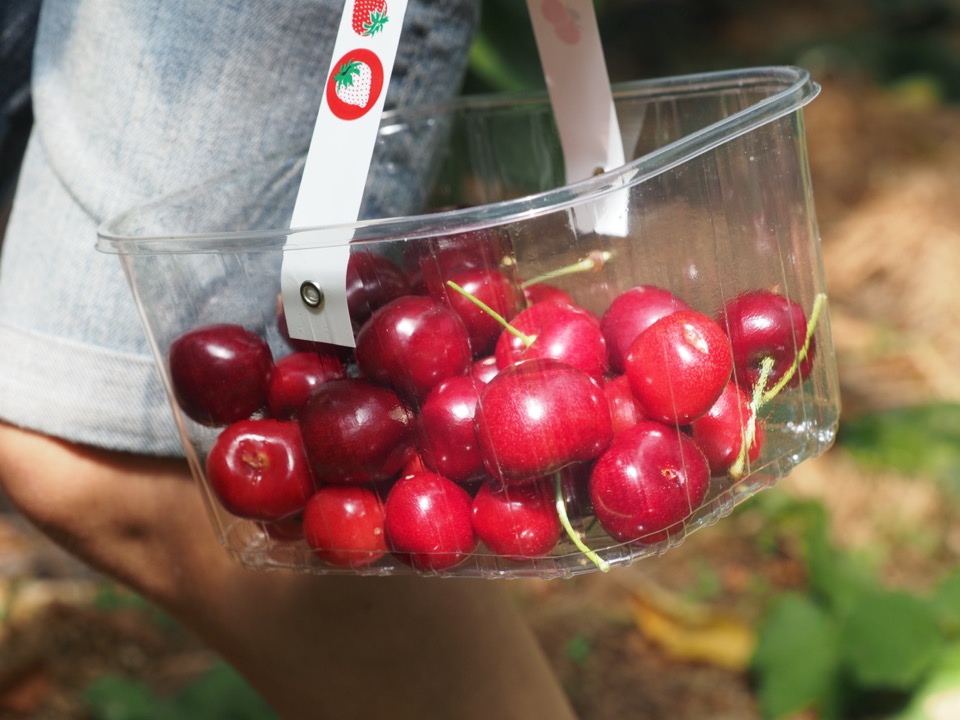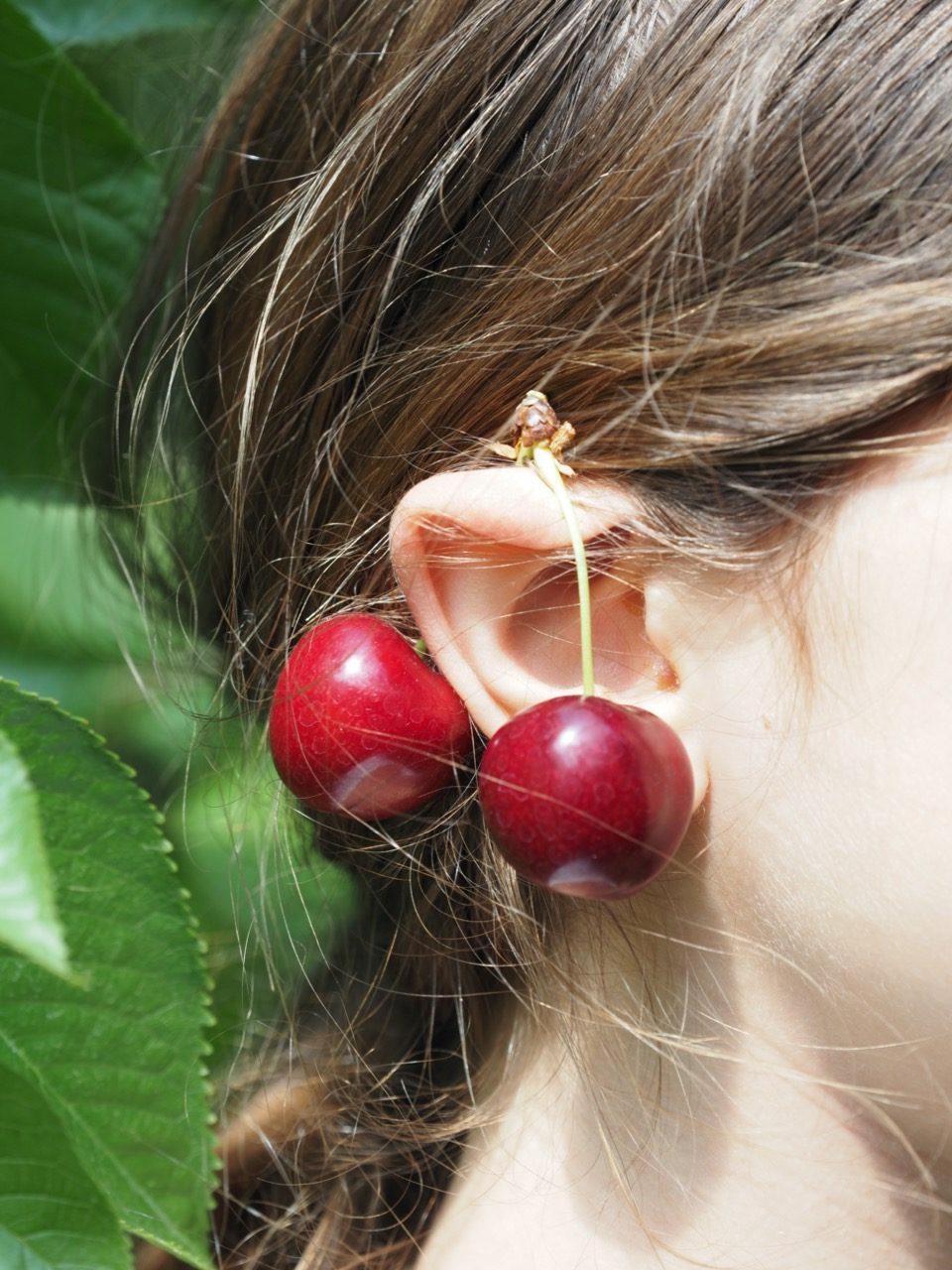 Have a lovely cherry season!